Premiere Line

Charlie Valentine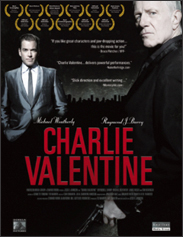 "He was a gangster, a gunfighter, a womanizer and a pretty fine chef... He was also the most dangerous, irresponsible, scoundrel you ever met!"
Status: Complete
Genre: Action/Crime/Drama
Country: USA
Starring: Raymond J. Barry, Michael Weatherly
Producers: Ted Warren, Ray Cavaleri
Writer / Director: Jesse V. Johnson
Run Time: 95 Minutes
CHARLIE VALENTINE, the gritty new crime thriller with jaw-dropping action set-pieces from writer / director Jesse Johnson ("The Fifth Commandment", "The Butcher") is now complete. The movie is presently gaining critical acclaim at festivals throughout the world. Visit the offical site.
Watch Trailer
White Swan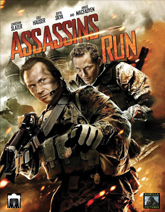 Status: Complete
Genre: Action/ Thriller
Country USA/ Russia
Starring: Christan Slater and Sofy Skya
Producers: Naz Tliachev
Director: Robert Crombie & Sofya Skya
Run Time: 102 minutes
Maya a beauiful Russian ballerina, is pursued by the Russian mafia aEer they kill her husband, a successful American businessman, and financial documents worth hundreds of millions of dollars go missing. Maya is framed by corrupt cops and imprisoned, and then when she is due to be released, her daughter is kidnapped, and she must fight to save her life. However, those who seem to be her friends may really be her enemies...
Watch Trailer